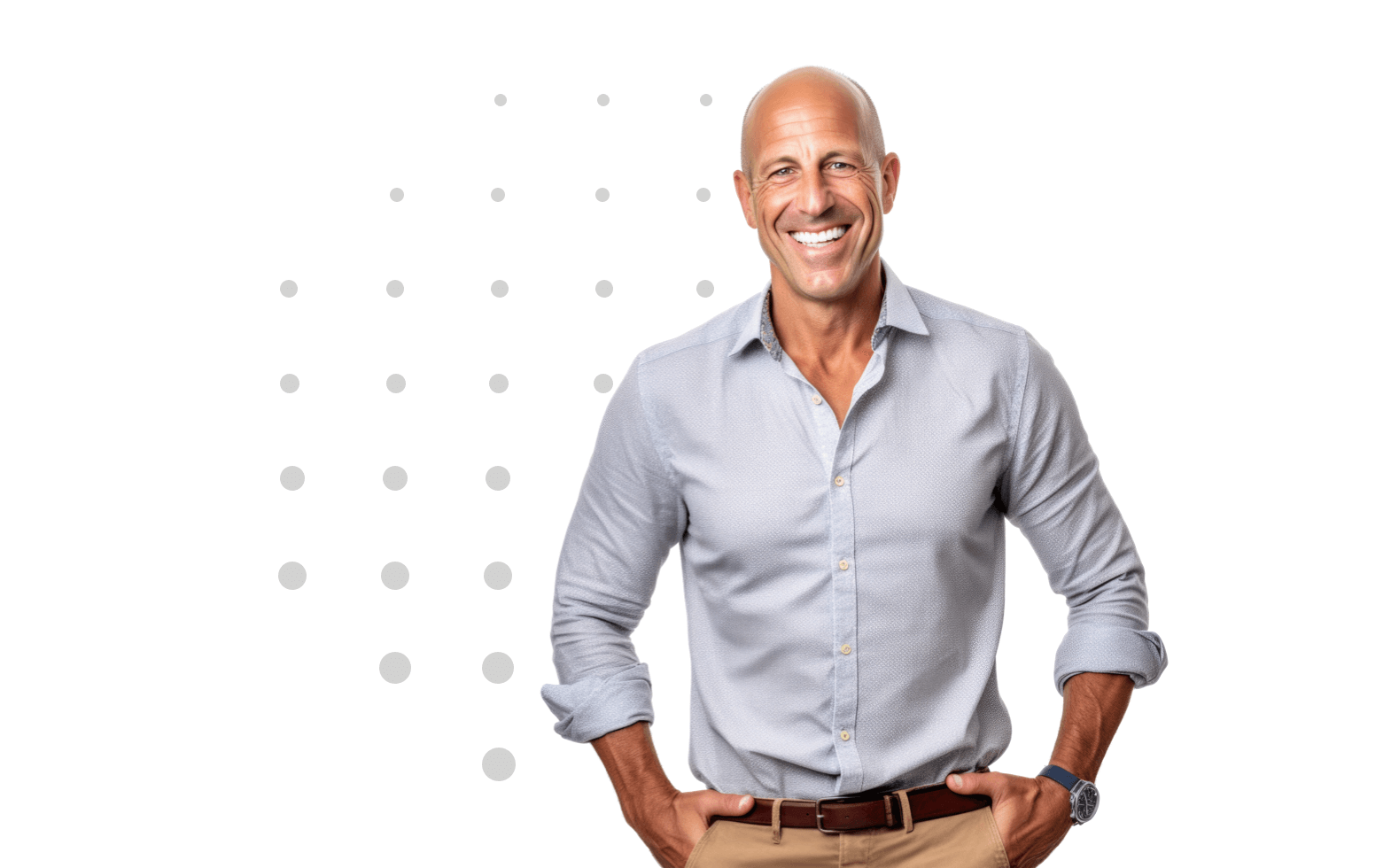 Stay Connected with our Newsletter
How to Create Basic Surveys
How to Create Basic Surveys
1. Log into your EDASurveys account.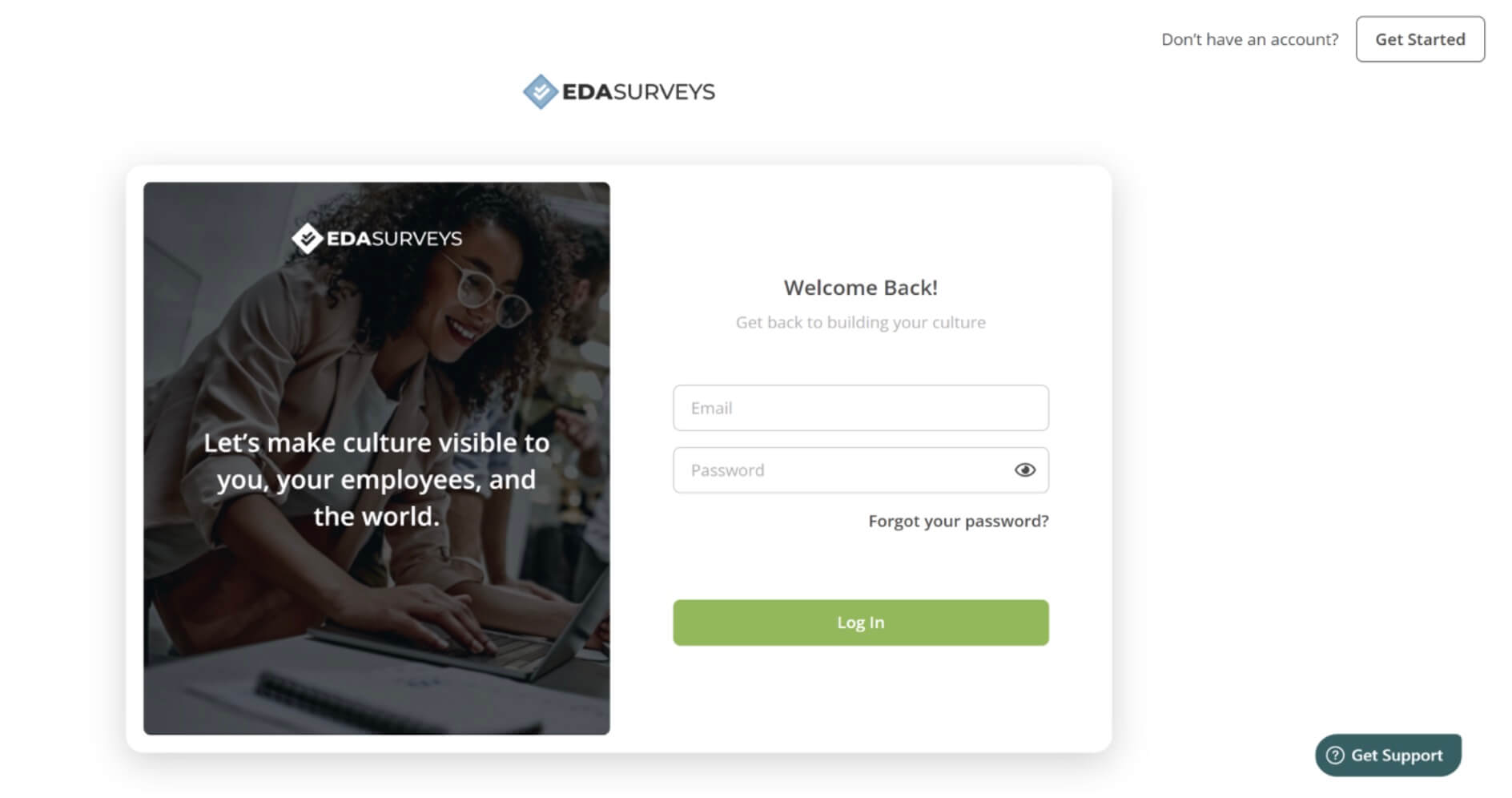 2. On the Home Page, click on Start New Project on the upper left-hand side.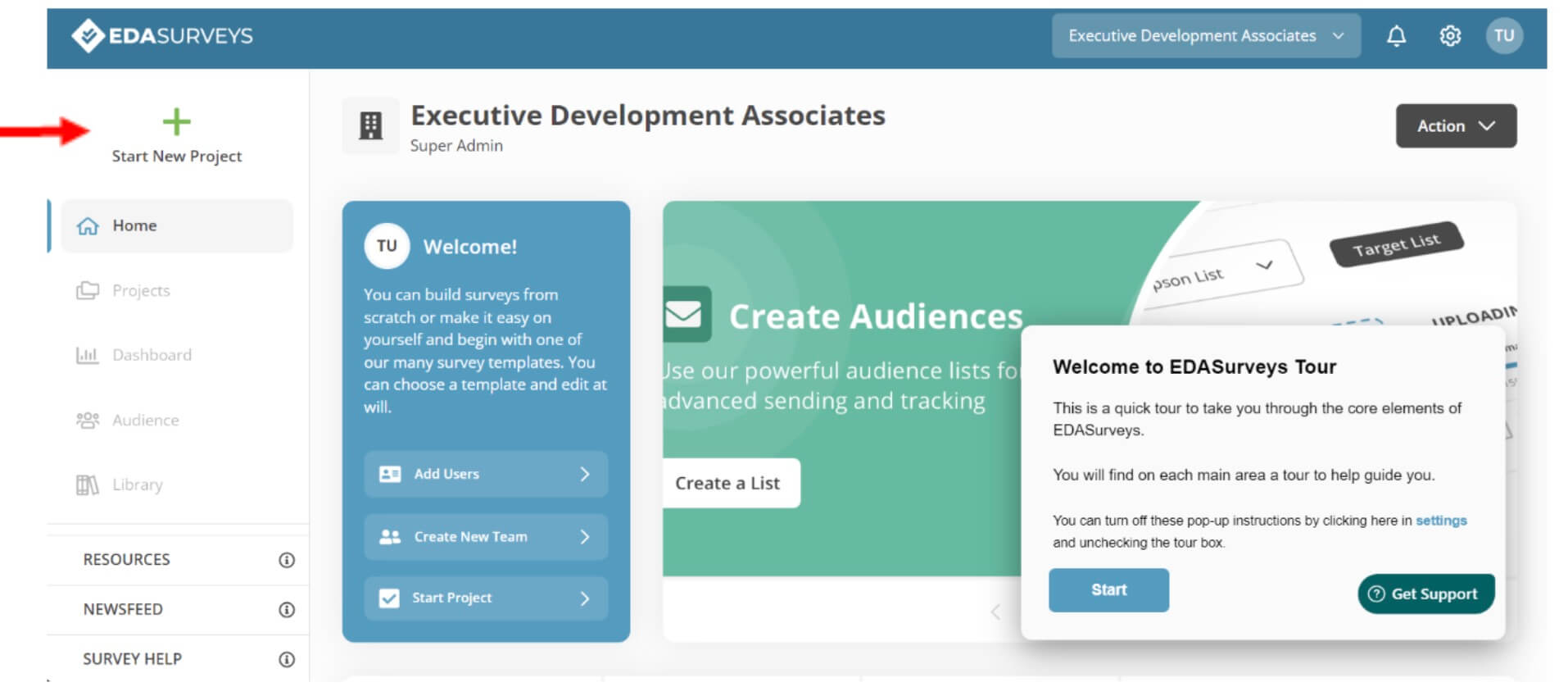 3. You will have two options: to build a custom Basic Survey or to use a pre-built template.  
a. Custom: Hover over the Basic Survey box and click Custom Build to build an Enterprise Survey from scratch.  
b. Template: Hover over the Basic Survey box and select Template to use a pre-built template.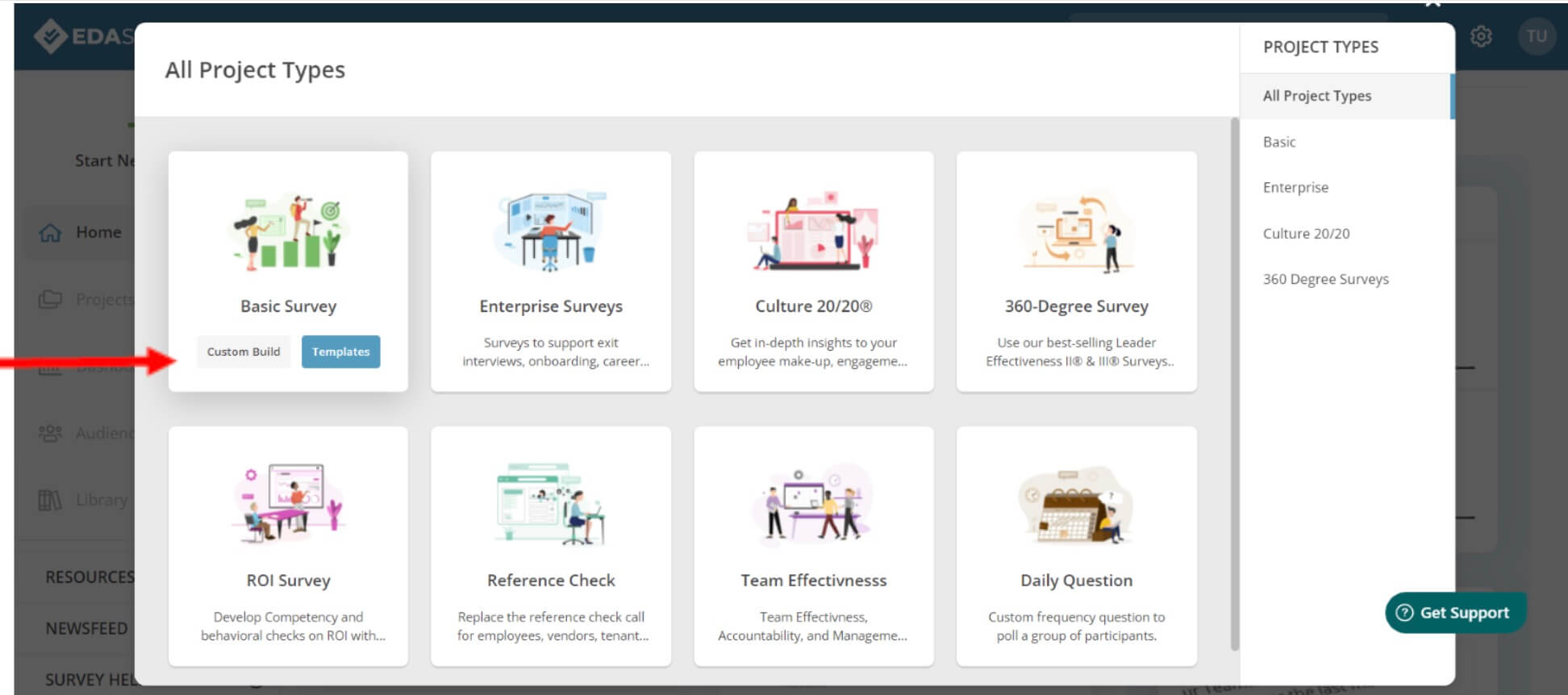 Custom Build: Basic Survey
1. After clicking on Custom Build, a pop-up will appear where you will be asked to name the survey and enter the organization associated with the survey. After entering the information, click Start Building to continue.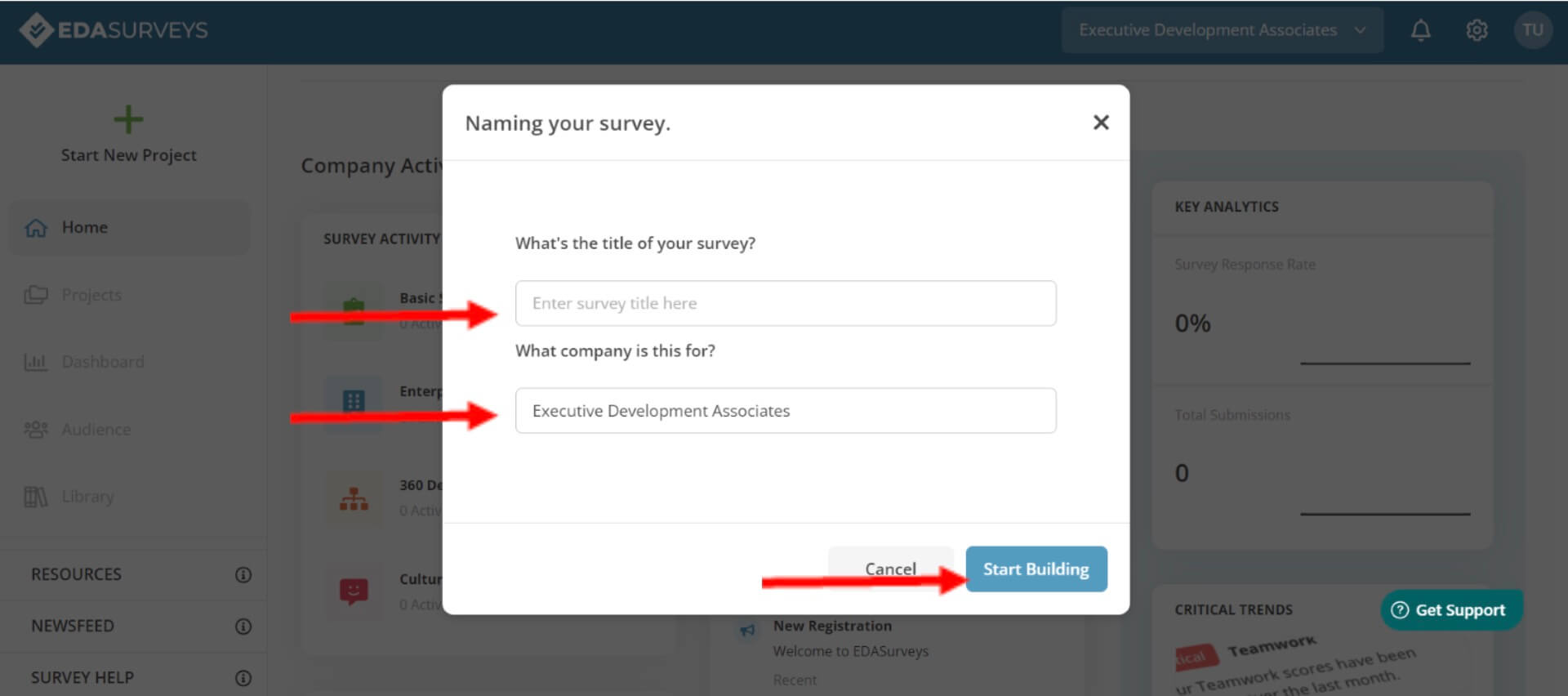 2. An additional pop-up will appear explaining there will be a few more steps to set up the Basic survey before continuing. Click on Let's Get Started to continue.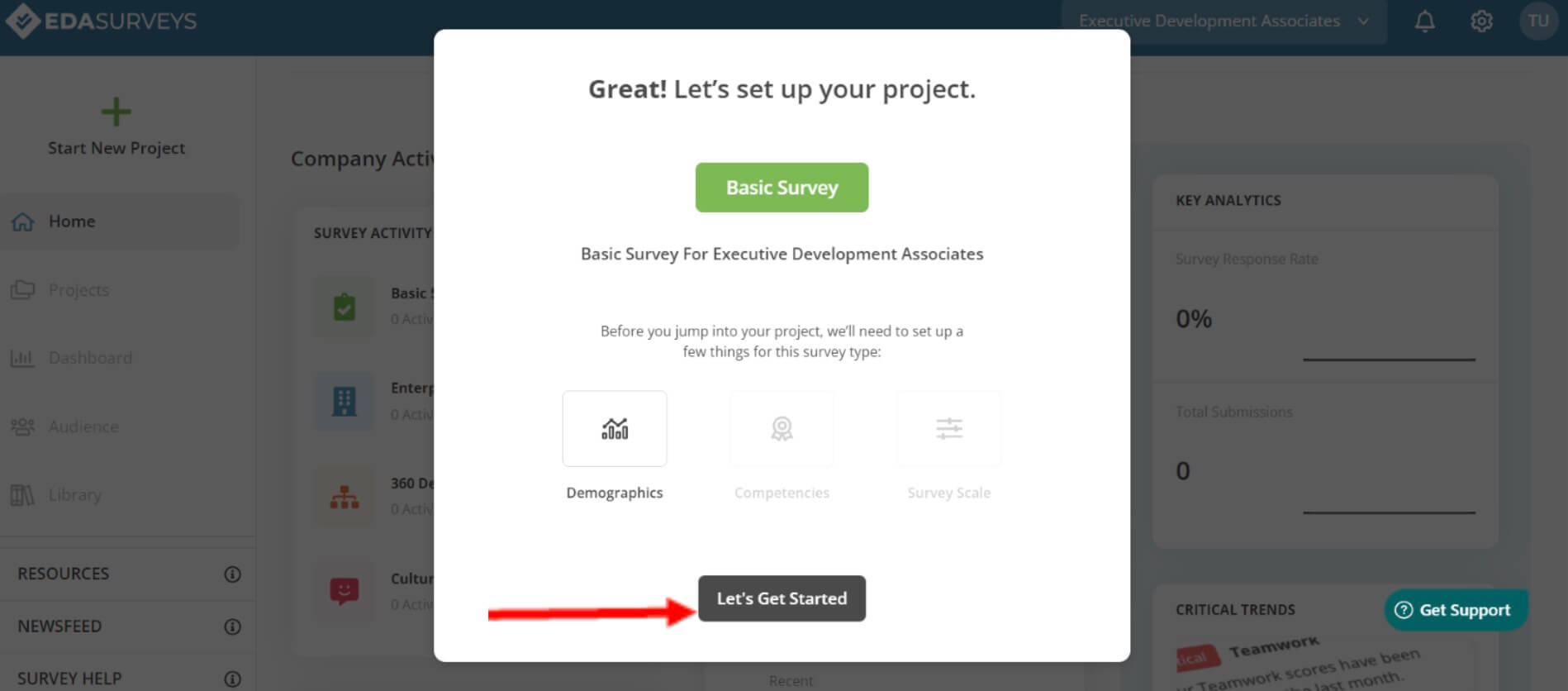 3. Next, there will be a prompt to select Demographic Questions for your Basic survey. NOTE: Adding demographic questions is optional. Click Add & Next to continue.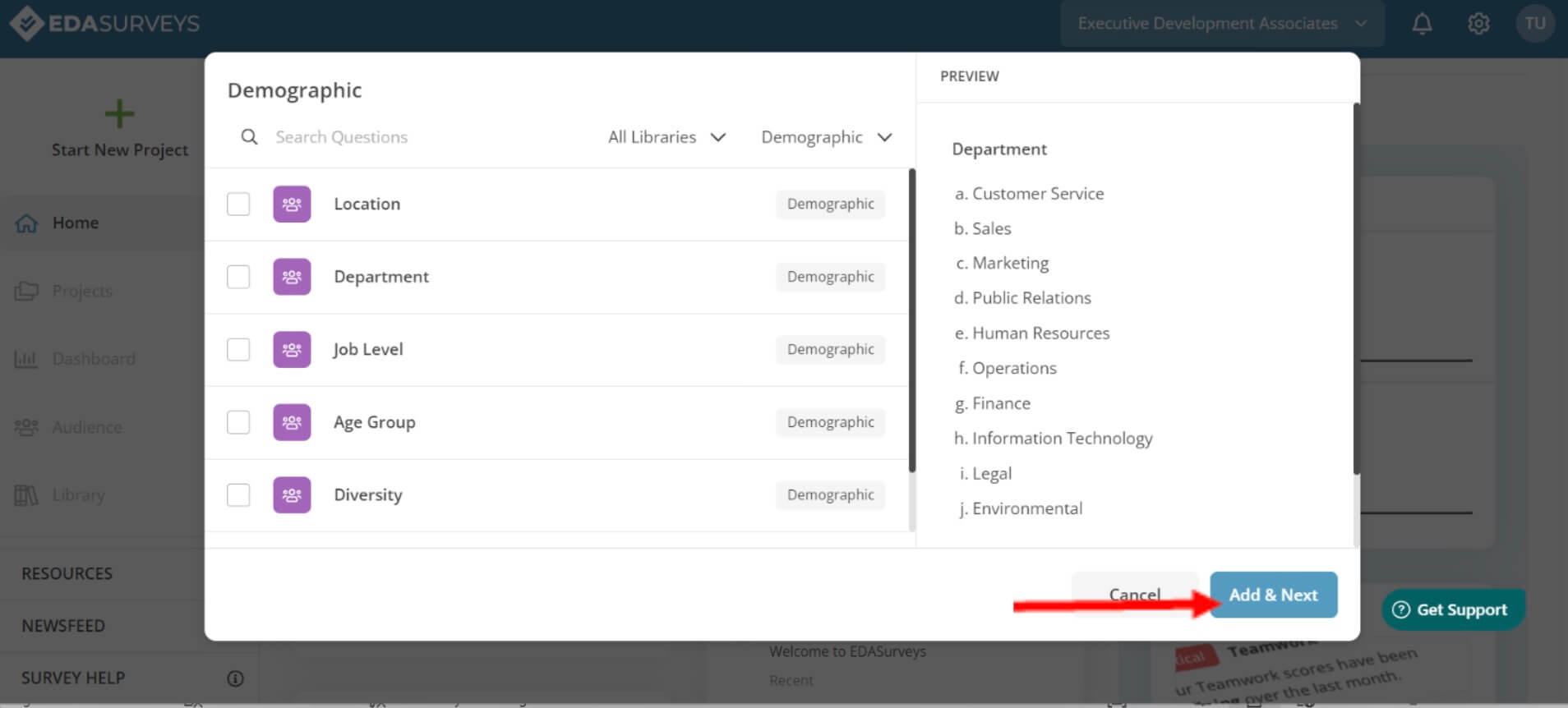 4. Next, your Design page will appear. Here you can add an Intro to your survey.   
a. The survey intro shows at the beginning of the survey and gives raters more information about the survey. Here you can add instructions or simply introduce the survey. This text area is fully customizable.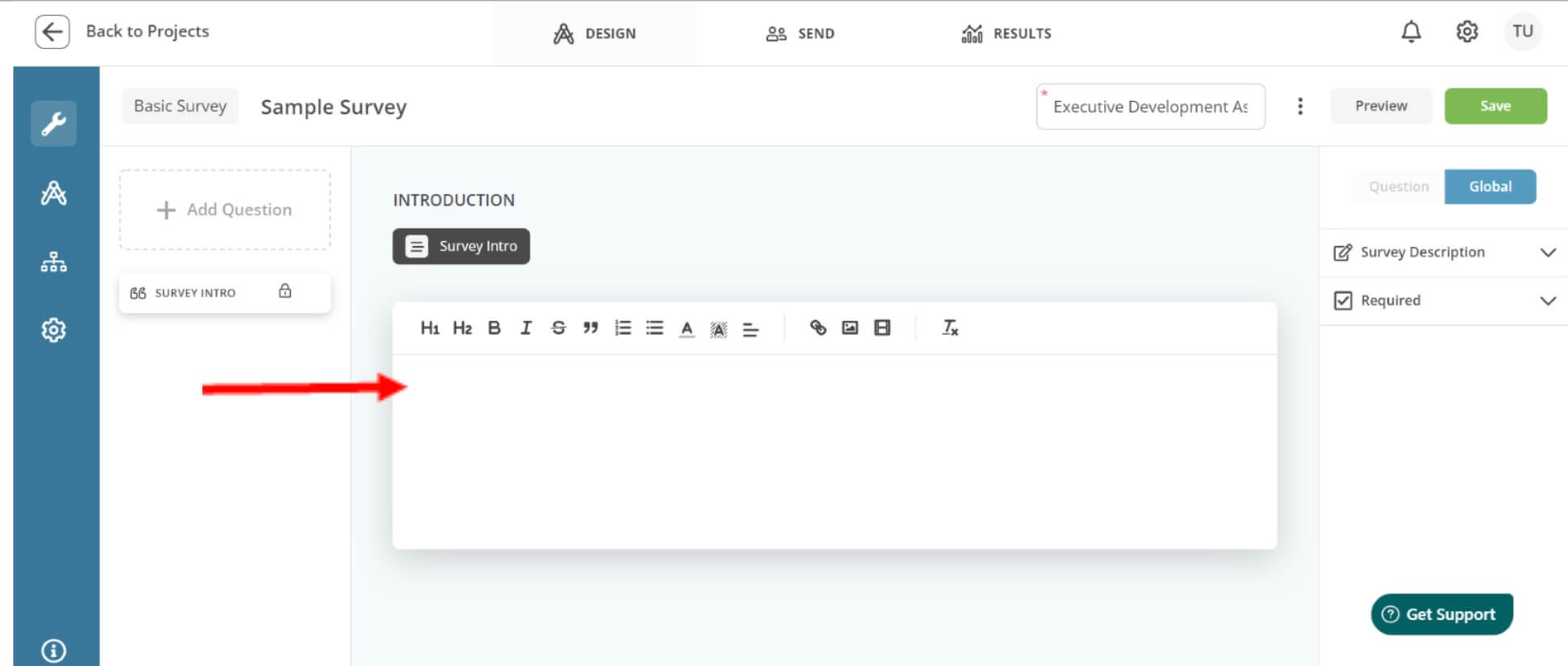 5. Next on this Design page, you can build your survey by adding questions. Select Add Question on upper left-hand side to populate question options to build into your survey. You can select question options such as Linear Scale, Multiple Choice, Comment Boxes, etc. to build into your survey.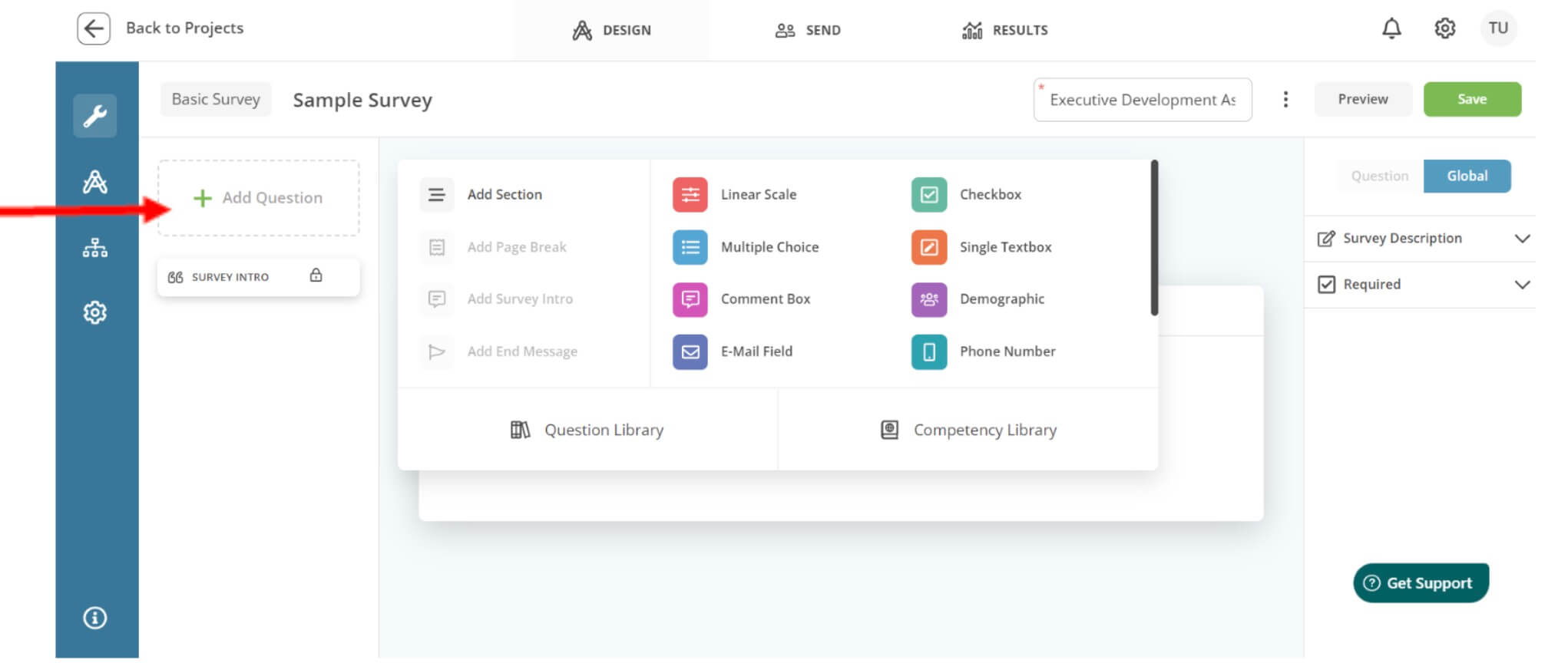 6. Once you select your desired question type, the Question Type will populate. Here you can type your question and a description.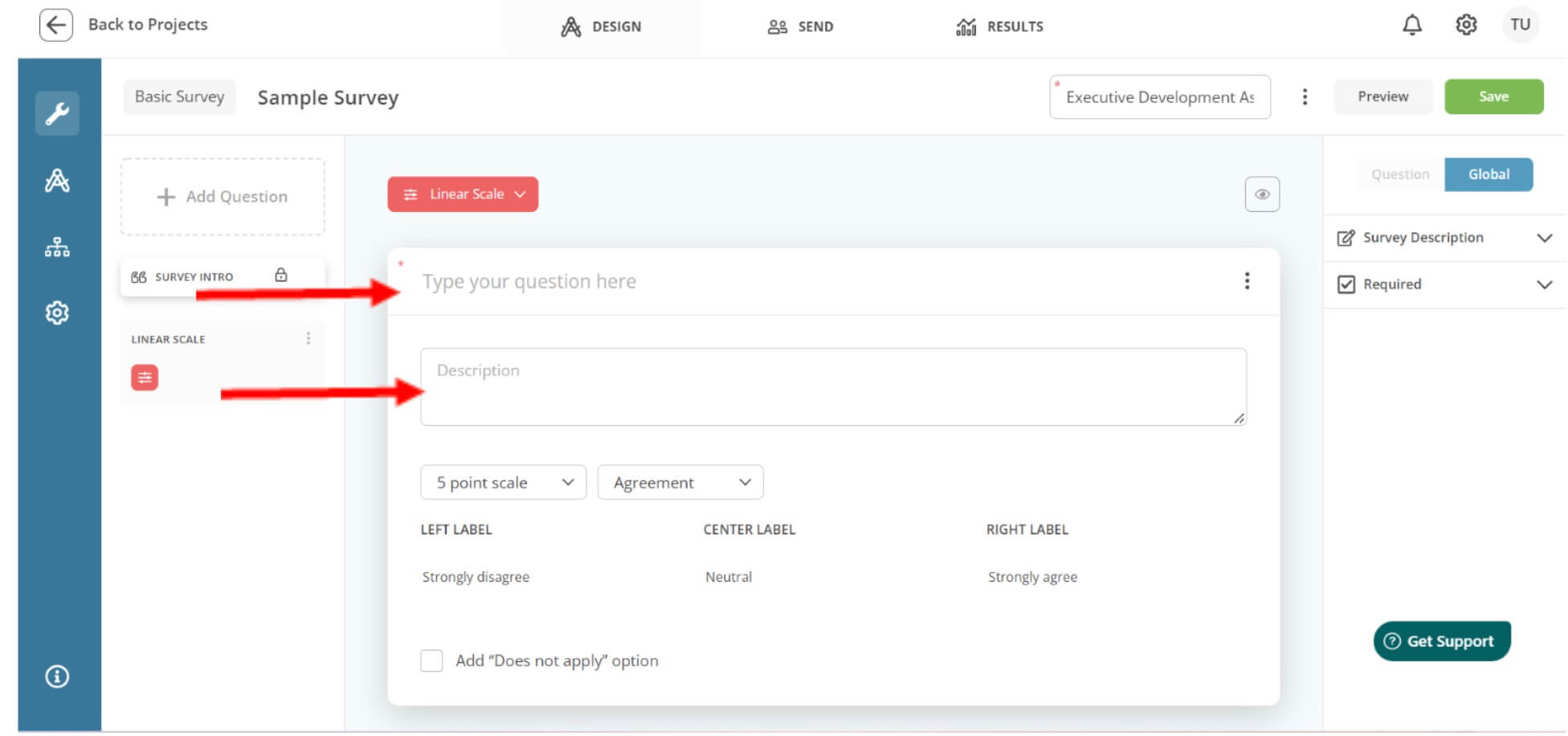 7. Next, you will need to choose your Scale for each question type. Options for the Linear question example include: 3-point, 5-point, and 7-point scales. You will also need to select from the scale options: Agreement, Effectiveness, Satisfaction, or Custom. Lastly, there is an option for adding Does Not Apply as an answer choice. Make sure to add that at this step.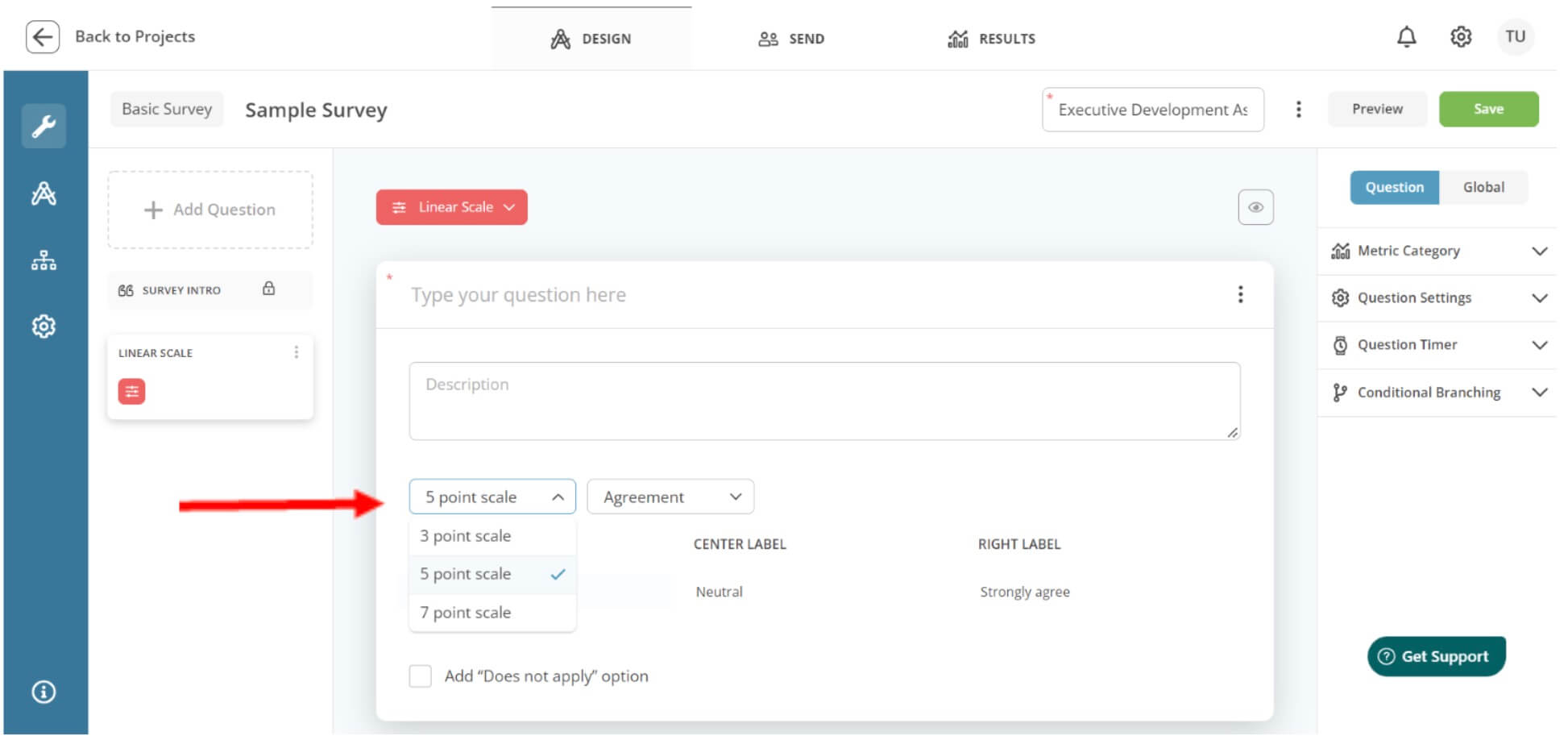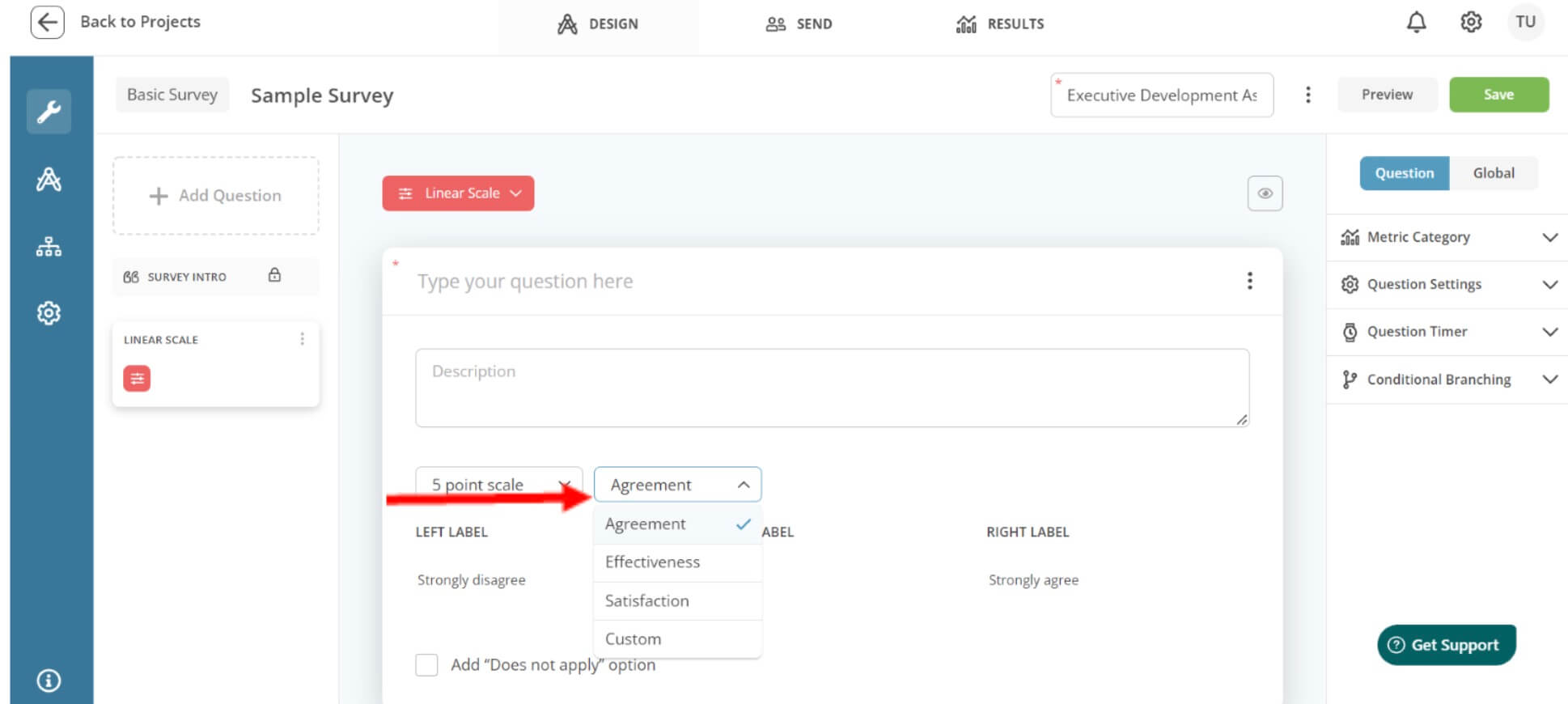 8. If selecting Custom on this scale, it will allow you to customize your own labels for your questions.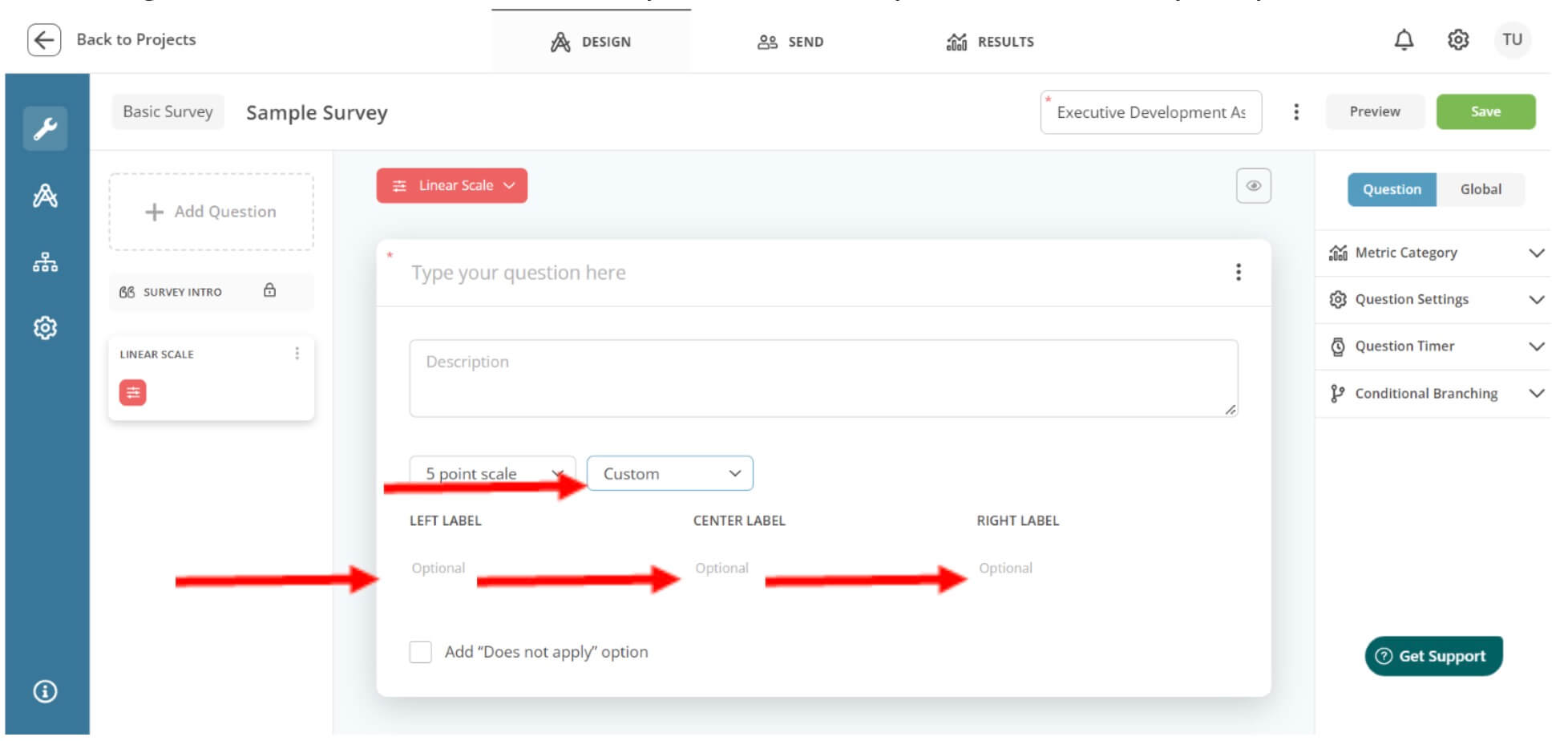 9. Click Save when you are done.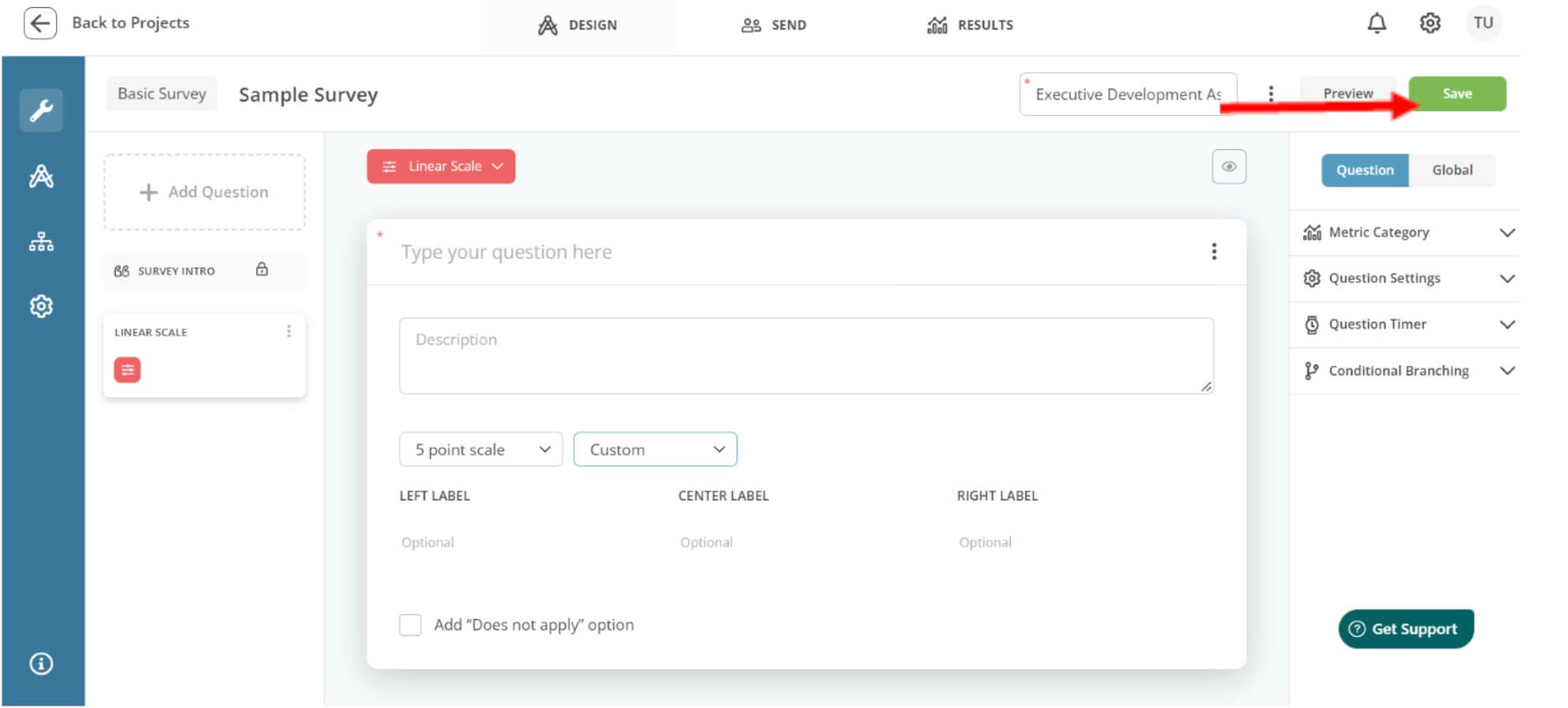 Pre-built Template: Basic Survey
1. Hover over the Basic Survey box and select Templates to use a pre-built template option.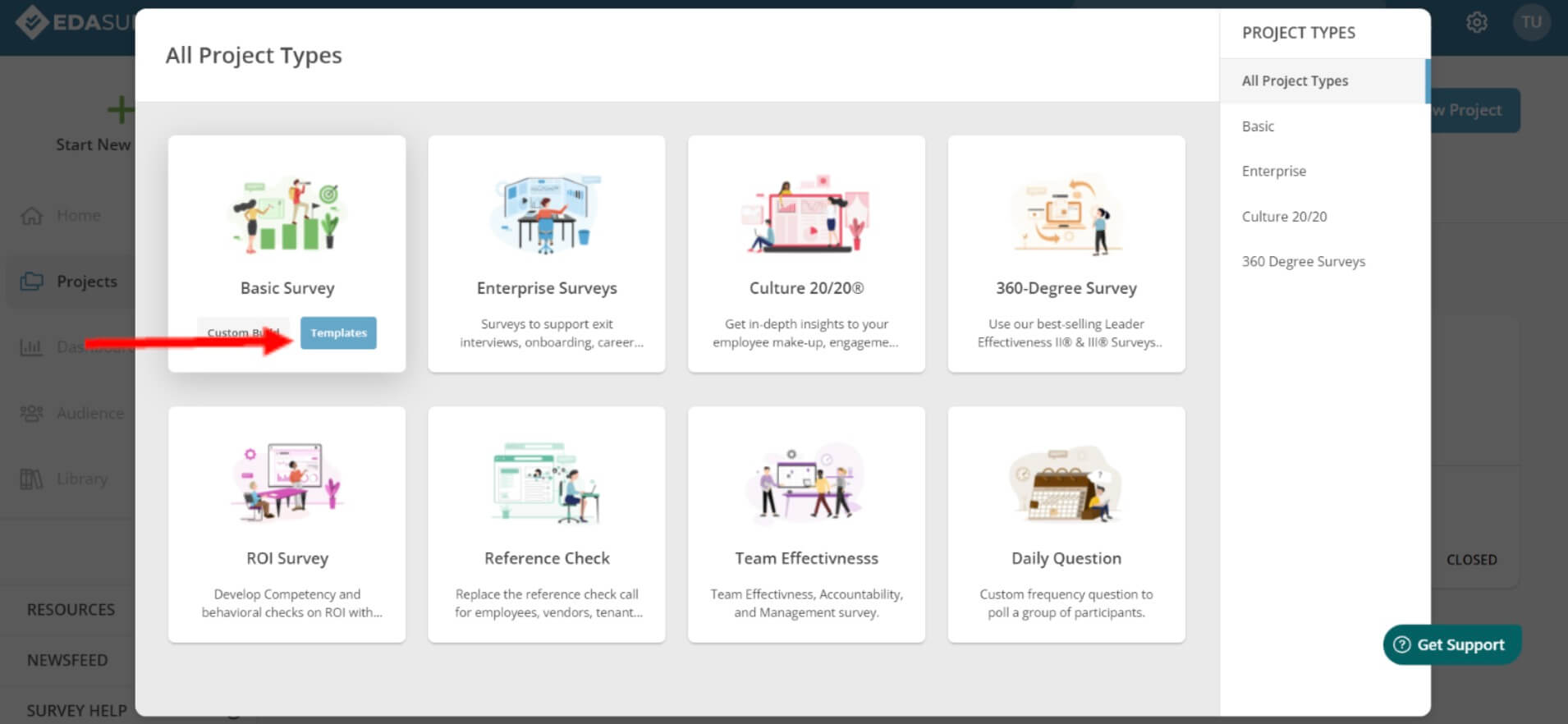 2. Pre-built Basic Survey Templates will populate. Hover over your preferred template and click Use This Template for your project. You can select any pre-built template to fit your organization's needs.  
Note: Prebuilt templates are fully customizable. You can make updates to the template and save your changes.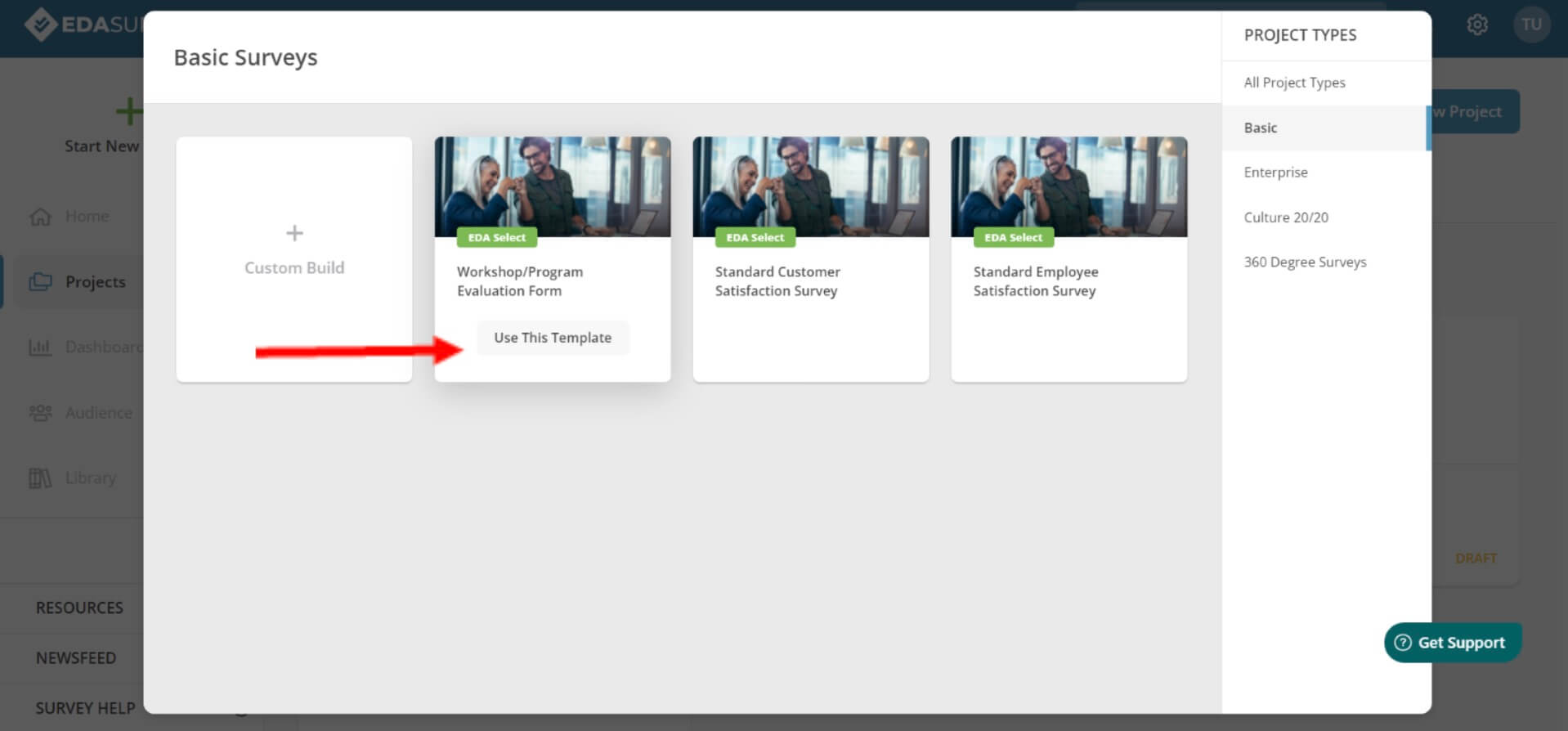 For Both

the

Custom

and

Pre-built Templates
1 . Select Global on the upper righthand side. Here you can choose the following two options. 
     a. Select Show Description to show participants the survey description. 
     b. Select Require, to require questions to be answered in your survey.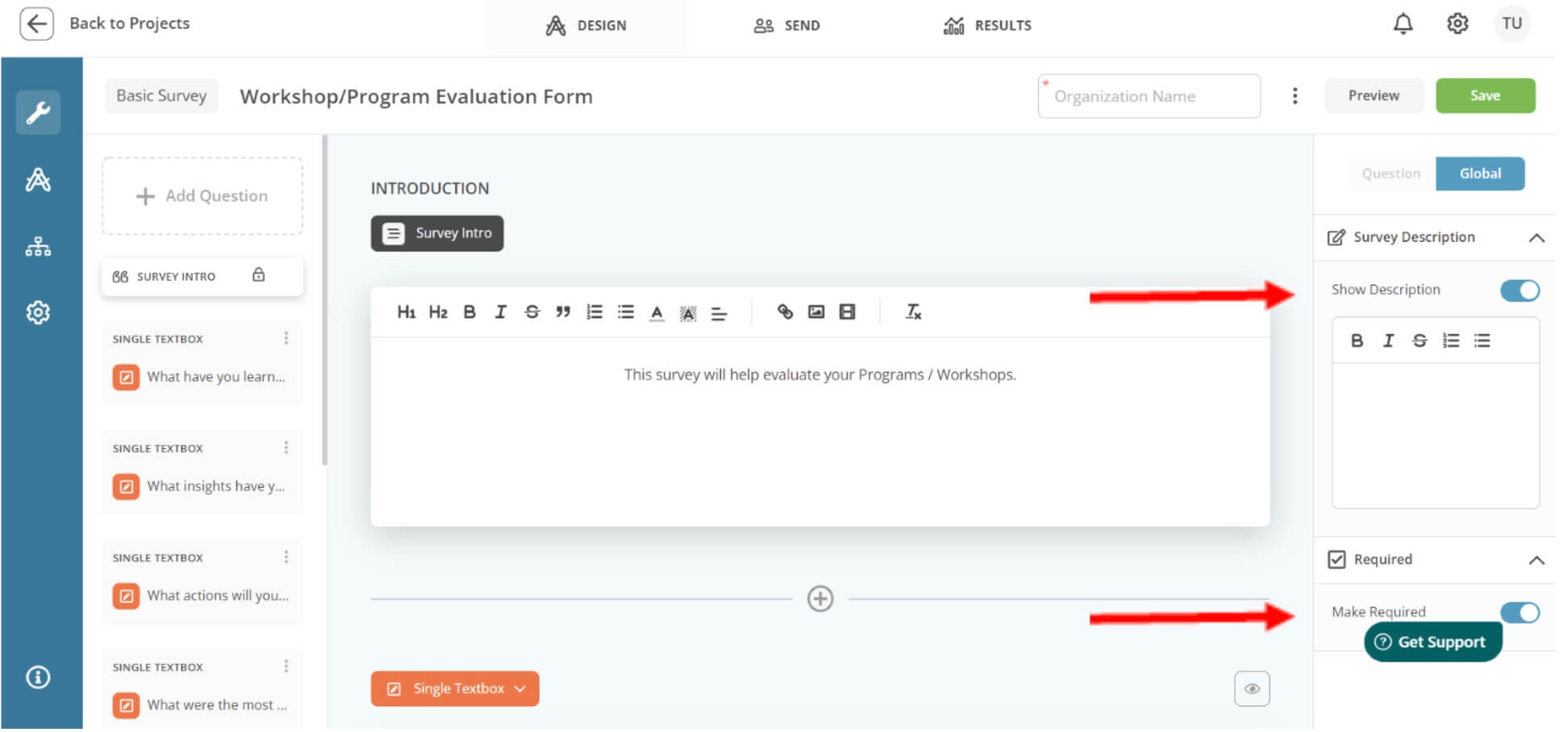 2. Click Save to build your project.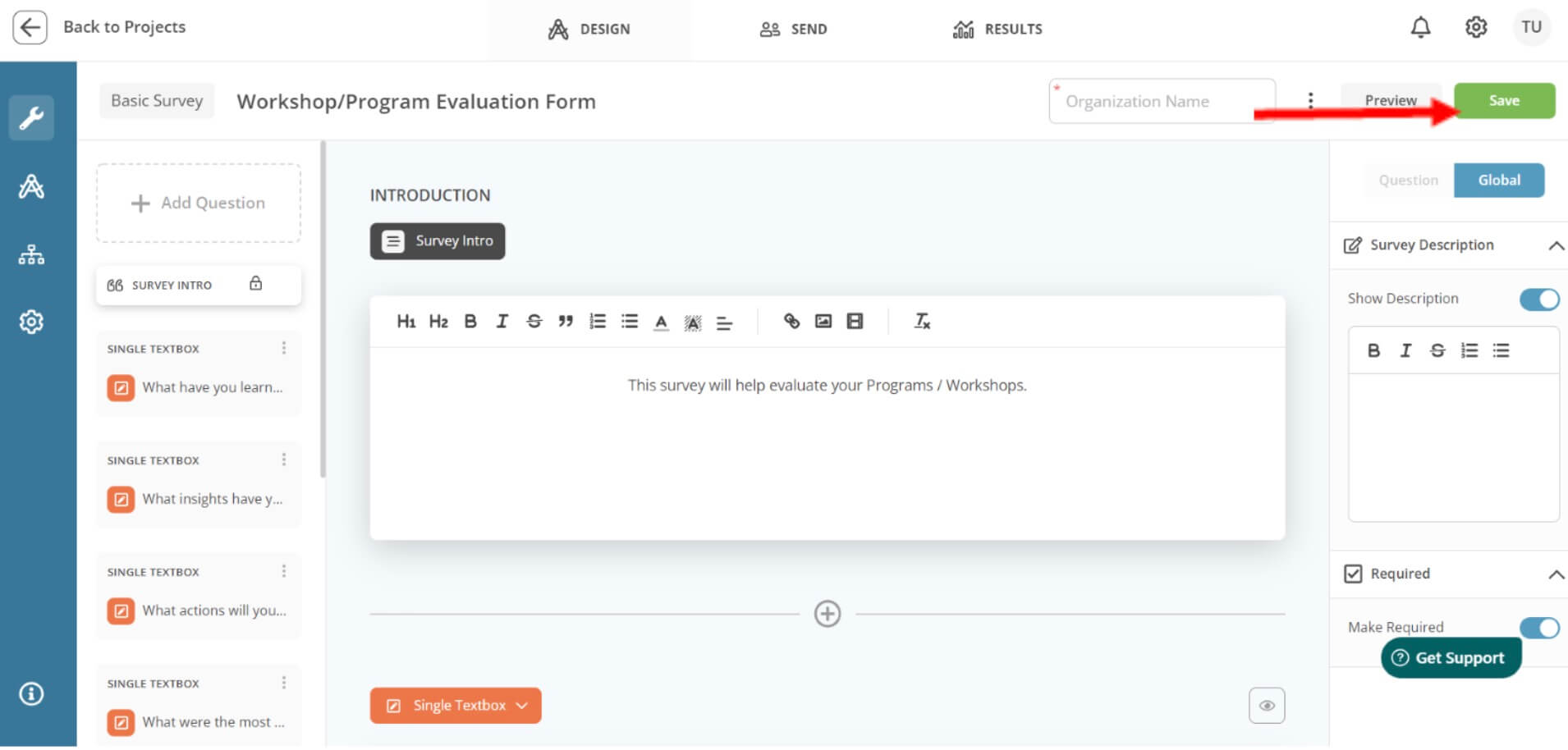 #1
The #1 reason mergers and acquisitions fail is culture clash. Request access to our EDA Surveys platform to begin building a better culture
Schedule a chat with one of our expert coaches
To speak with an EDA professional, please fill out the form. Be sure to identify a solution or product you are interested in pursuing. We look forward to speaking with you!